Time flies and my second week in the IBM Corporate Service Corps already comes to an end. This week was dominated by a series of interviews with employees of CECOEDECON. We learned a lot about this NGO and it's wide ecosystem from rural villages up to the united nations level. I also got a chance to dedicate some time to learn about the UN Sustainable Development Goals 2015-2030 (SDG). At the Climate Summit 2014 where the SDGs were finalised, Kofi Annan explained the importance of these global goals with the statement There is no "Plan B" for climate action as there is no "Planet B". It could not be said any better…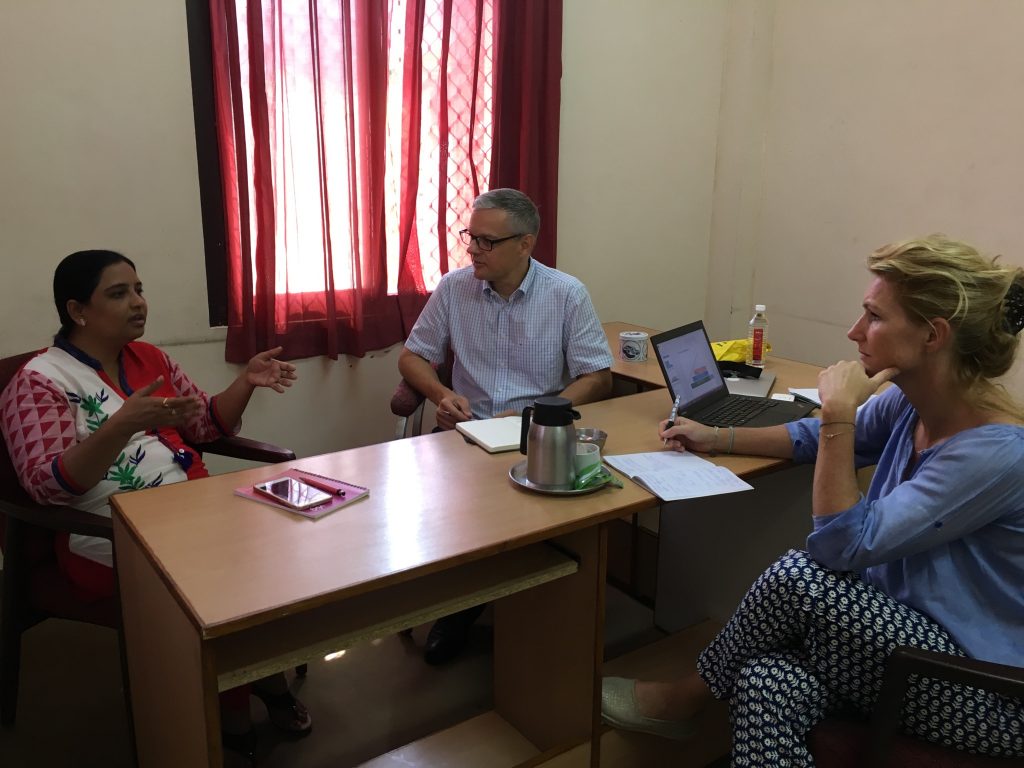 During the week, we visited the field. We went to the place were CECOEDECON started 35 years ago. I liked seeing their company motto at the entrance of their premises saying "where action speaks louder an words". – We saw the result of a project CECOEDECON ran 10 years ago. They supported villages that suffered from water resources for their agriculture and personal needs.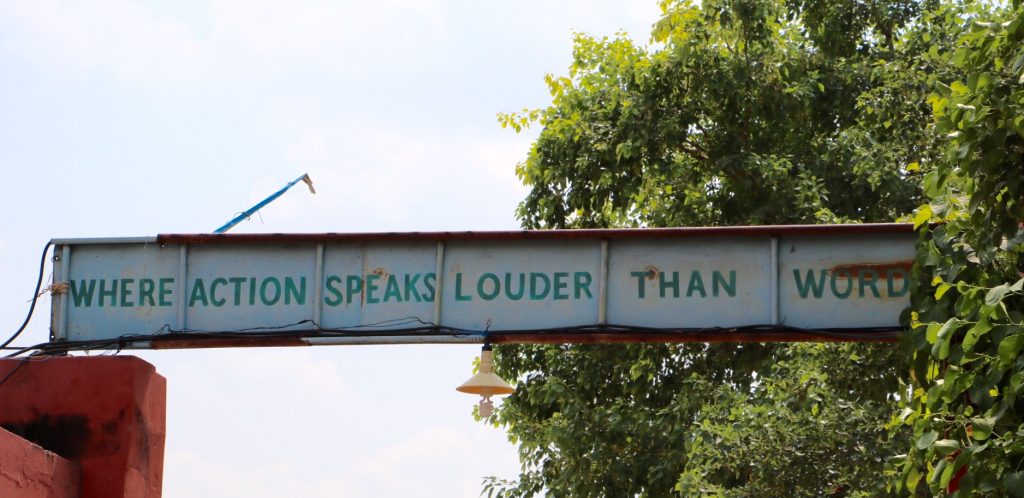 Together with the locals, they built some dams to create a large lake to store rain water. The dam was built based on local material, local knowledge to identify the best area to use and historical methods that were successfully applied in this region in the past. Today, this lake serves the needs of about 200 families and it's agriculture needs in the villages around. Apart from availability of water over the entire year, farmers happily noticed that their buffalos now create a larger volume and better quality of milk. The Buffaloes now regularly have the possibility for a bath, which is important for Them and they have access to stronger grass, etc.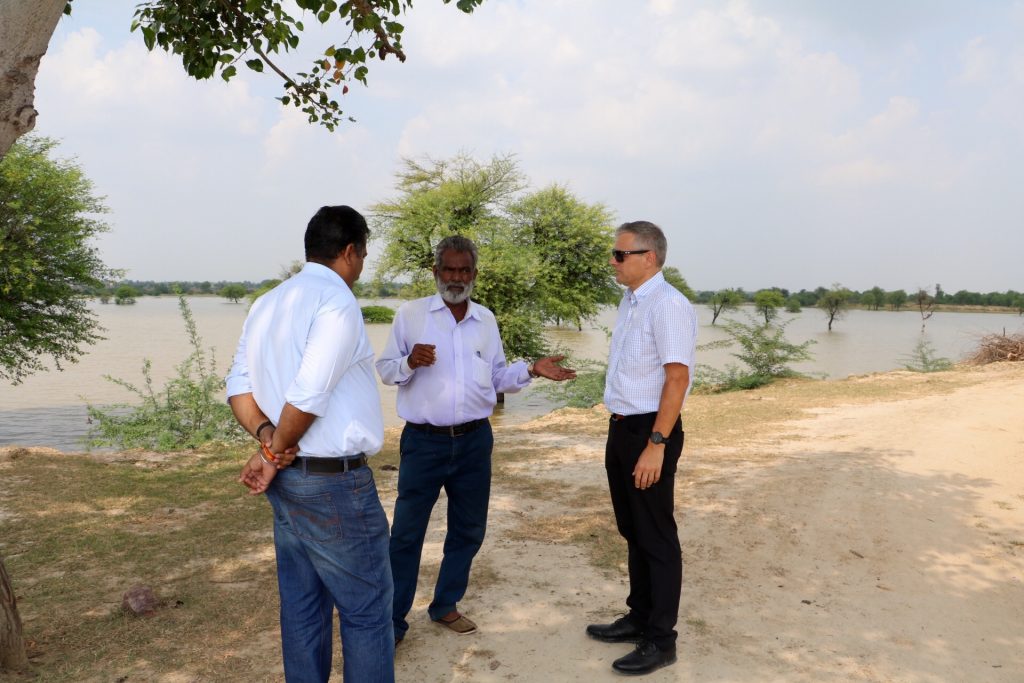 After the dam, we were able to talk to 2 teachers of CECOEDECON. They train 35 women from rural villages about child care, malnutrition, etc. these women were elected in their villages to participate in this training. As the training takes 4 weeks, they stay at the CECOEDECON premises for the entire time.
As we arrived at the headquarters of CECOEDECON, we were invited to have lunch in the board room. This was different than usual. Many of the people that were present at the office were assembled at the board room. The reason was that Hindus celebrate Pitru Paksha to remember their forefathers. The food which consisted of at least 20 different choices was all prepared by the founder himself to remember his father. We were pleased to witness such a tradition.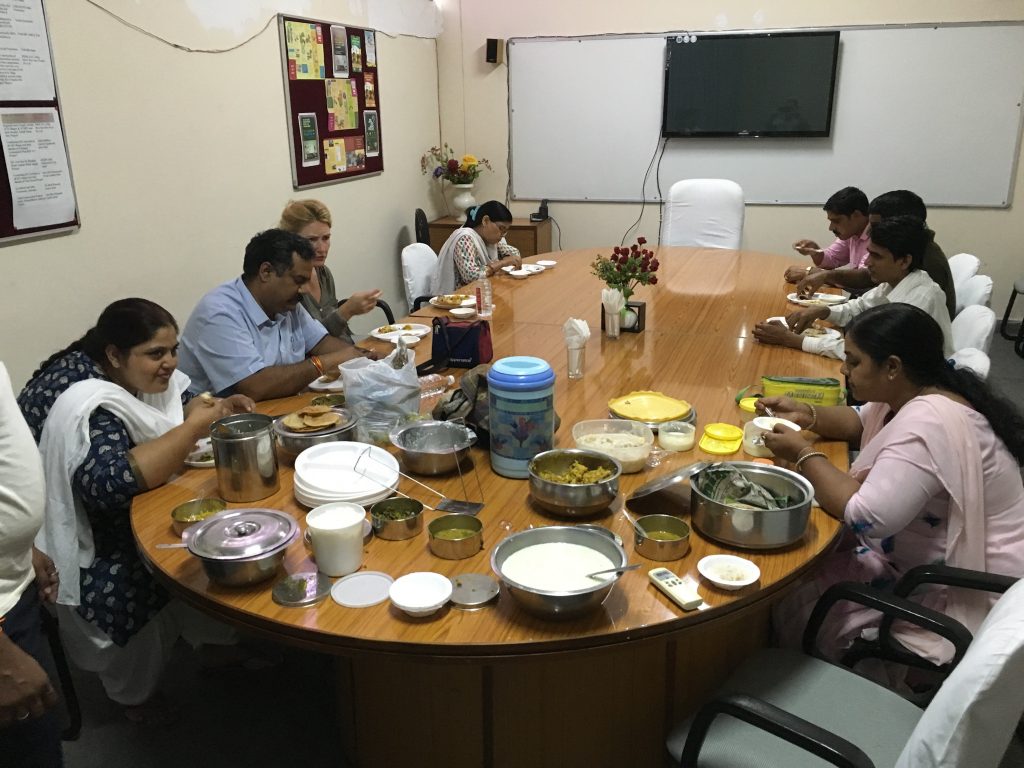 #ibmcsc india