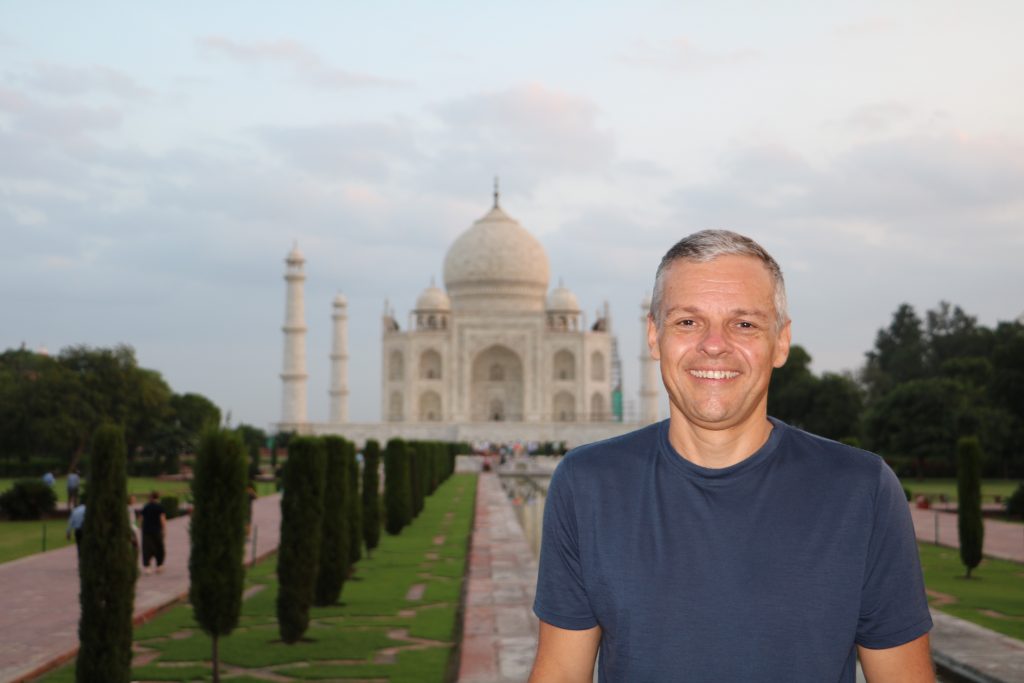 This weekend, we went for a 2-day trip to Agra. From Jaipur, it took us about 5.5 hours to drive this 230 km to Agra. The reason for this long time lies in the fact that the maximum speed that our bus was riding on the highway was about 80 km/h. Most times, our bus had to ride slower due to other cars, trucks, cows, tractors, etc.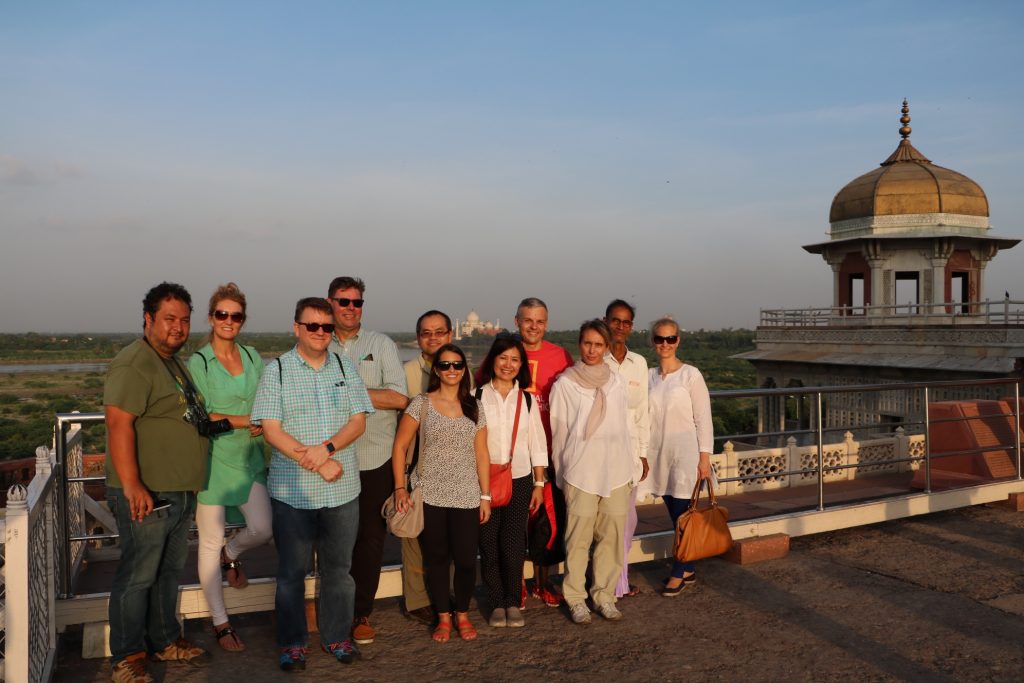 Early afternoon, we first stopped at our hotel where I enjoyed a first view of the Taj Mahal, directly from my room. The Taj, however, was planned for Sunday early morning. That's why we visited the Tomb of I'timād-ud-Daulah (also known as "Baby Taj") as well as Agra Fort. These are very impressive monuments. Both are heavily influenced from the arabic world. However, you find multiple references to acceptance of all religions. Many walls, pillars, etc unite hinduism, islam, christian and jewish religion in a single design. They must have been very open to all major religions.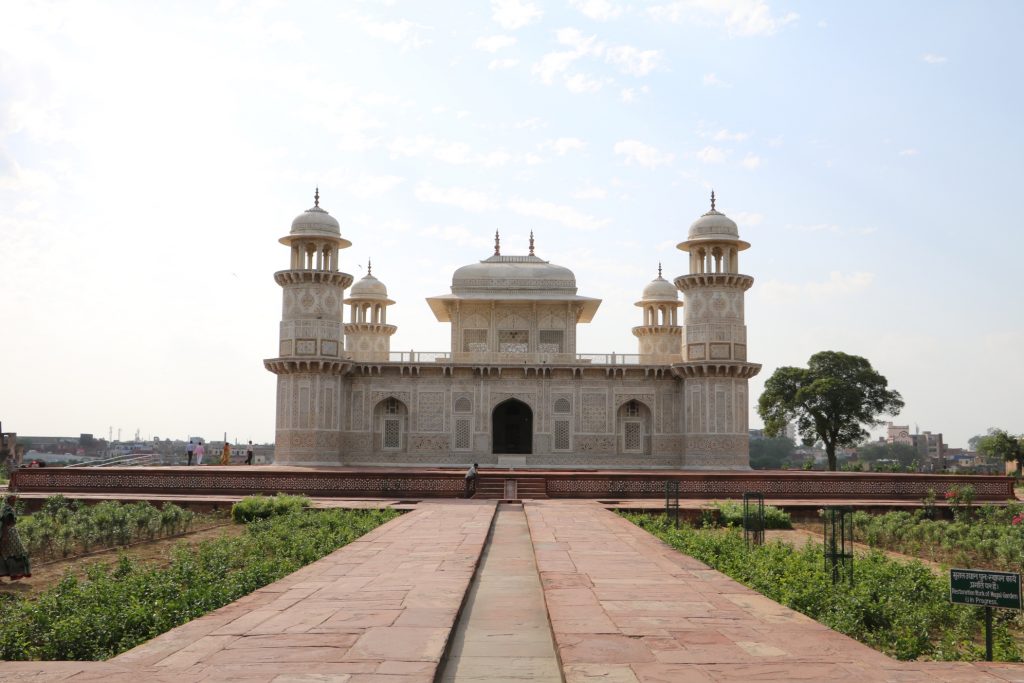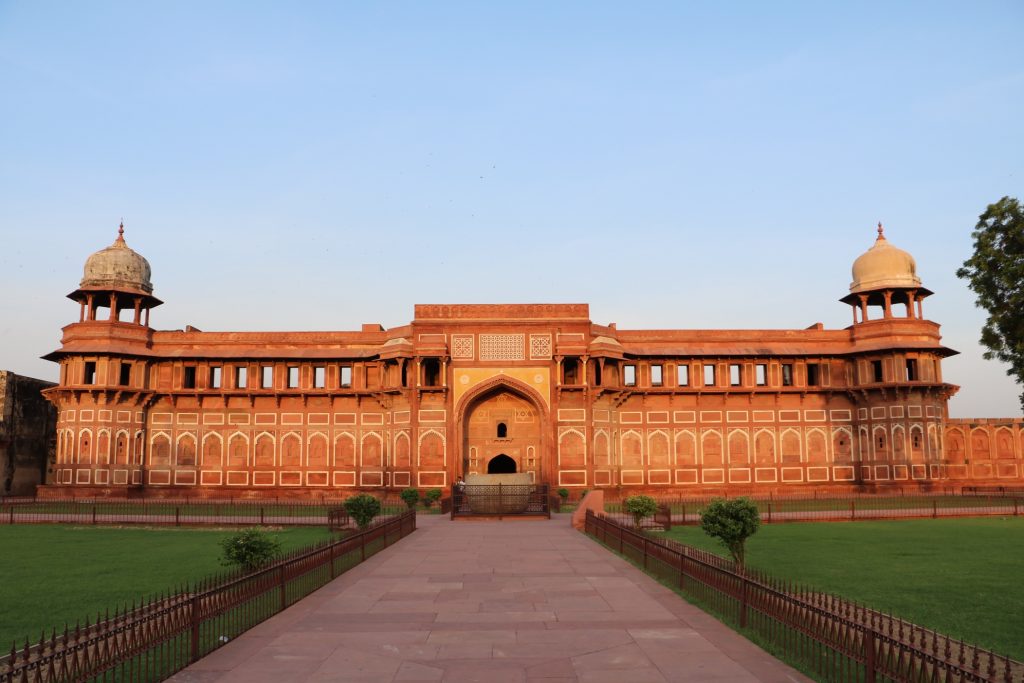 In the evening, we chose one of the top rated restaurants of tripadvisor, only a few hundred meters away from our hotel. We were lucky that we went early. Half an hour later, people already had to queue to get a seat. This would have been difficult for us, being a group of 10 people…
Sunday morning, we met a 5 am to arrive at the gate of Taj Mahal as one of the first. When we arrived at 5:10 am, we joined a group of 4 people. The plan worked well to see Taj Mahal without many tourists. We had to wait until 6 am until the gate officially opened. In the mean time, about 200-300 people queued behind us, with the same goal to enter Taj Mahal as one of the first of the day. The Taj Mahal, one of the 7 new wonders of the world, is a symbol for eternal love: The Mogul built this mausoleum for his wive, who gave him 14 children, to demonstrate how much he loved her. – Visiting the Taj Mahal in the early morning was a good advise I read in multiple places: There were fewer people than can be expected later in the day. Even so important is that temperatures were not yet so hot at this time.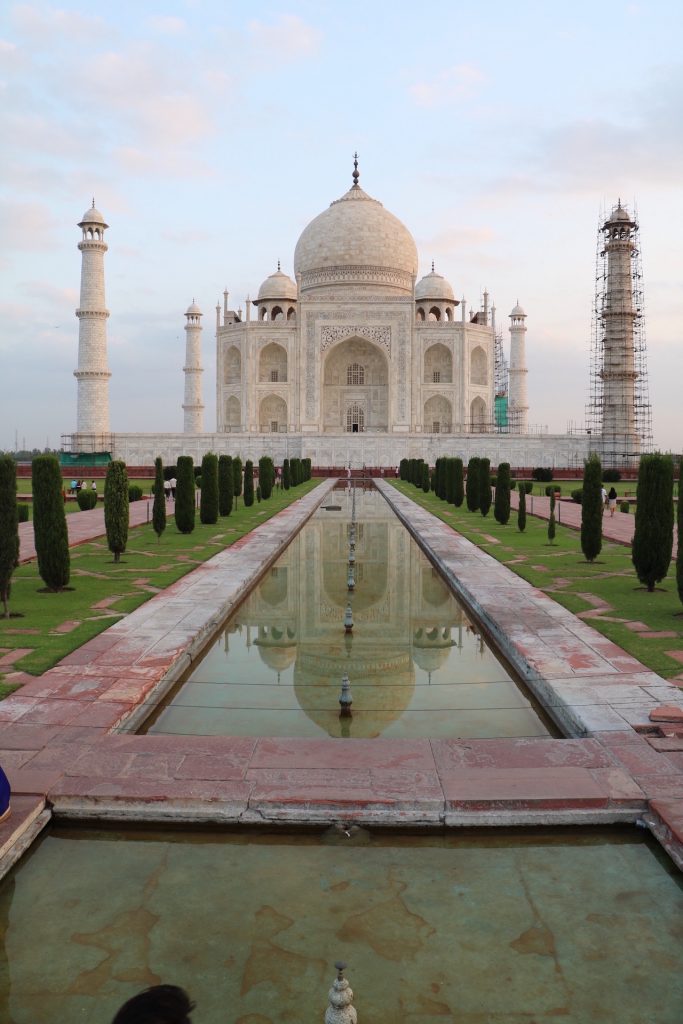 In Fatehpur Sikri, another huge fort, we then experienced a site around mid-day, which was very hot. As visitors have to take their shoes off, they layed carpets on the floor so people can cross the big areas barefoot without burning their feet due to the heat on the ground…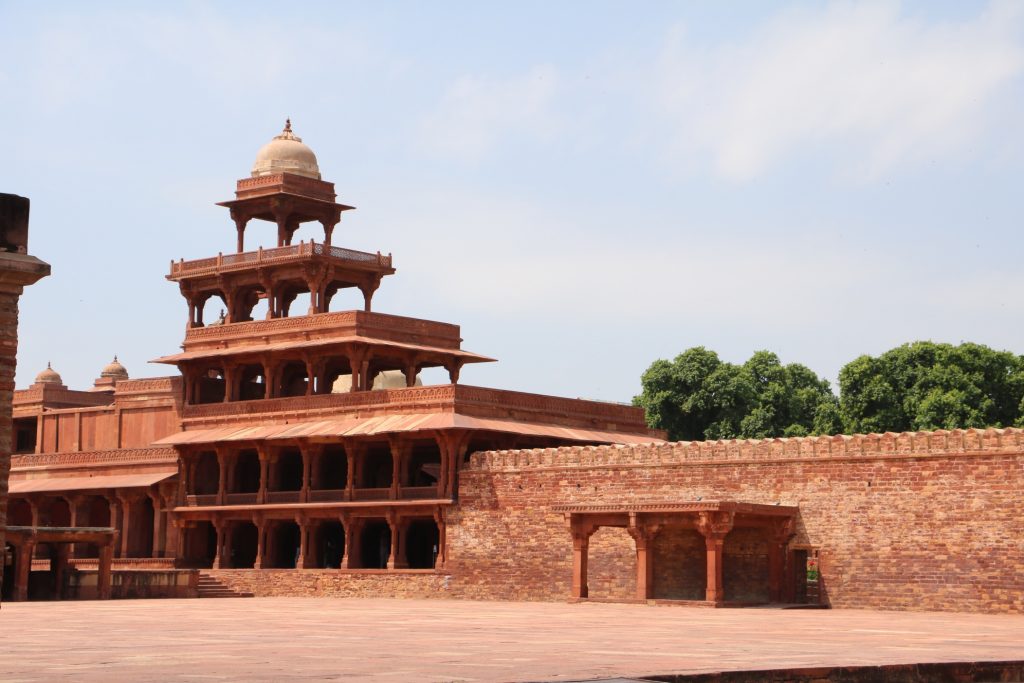 The last stop was at the Stepwell in Abhaneri, about 100 km before Jaipur. These world heritage listed steppwell is a huge water storage. People used the stairs to walk down to the water level to collect water. This Stepwell is very attractive from a design point of view, creating nice regular patterns.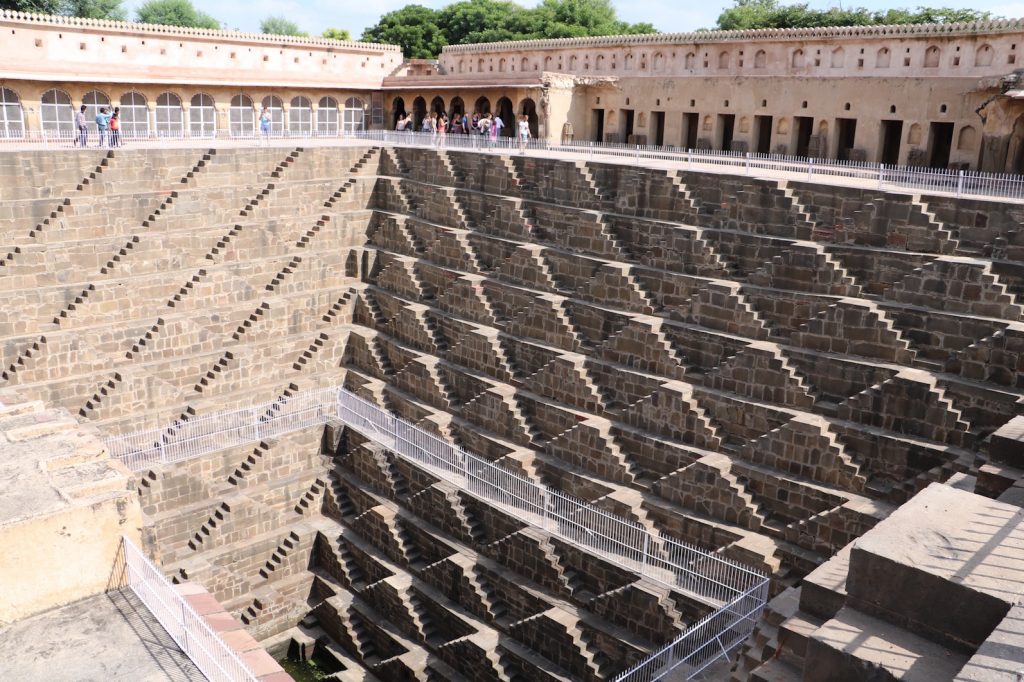 This weekend finished our first week in India. Our CSC team was able to recharge our batteries in order to be ready for week 2 where we continue working with our four NGO partners.
#ibmcsc india