Time flies. Natasja and I have spent a significant amount of time doing interviews with our client. We also did a good amount of research on the internet about the ecosystem our client is embedded in, to get an external view to the company. As a result, we have a much better understanding of the company, it's challenges and how we plan to perform the following three weeks for our strategy review.
Today, we were presented with our office. This will be a good place for taking interviews with employees and partners in different roles, located at or visiting the headquarters. We are in the fortunate situation that our room is air conditioned and breezy. At temperatures of 36°C around mid day, this is a great comfort for us two Europeans…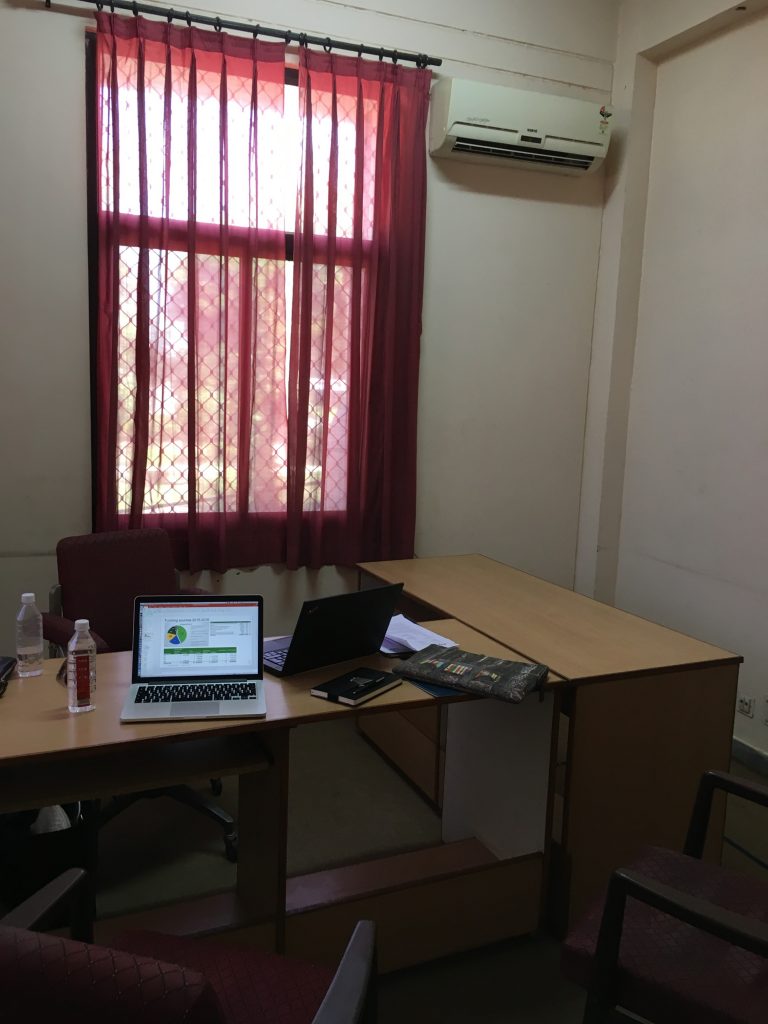 During this week, I learned a lot more about India, it's people and it's culture. One thing which is very refreshing are the vibrant colours you discover in various places like temples, plants, colourful sarees, etc. I discovered that the neighbour building of our client processes colour powder, apparently mainly used in templates. For a while, they leave the coloured material on the roof to let it dry. As a next step, this material is going to be processed to a finer grain, before it will be packaged and sold to it's customers.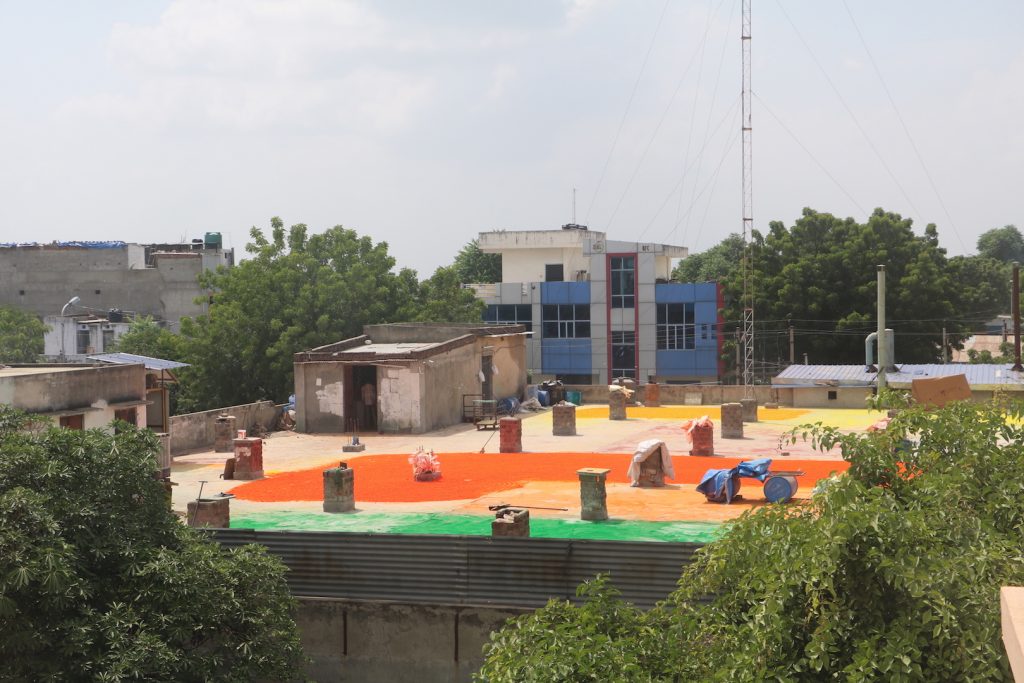 The first week is now almost over. Tomorrow, we will be heading to Agra for a 2-day trip. Sunday morning, we plan to see the famous Taj Mahal at sunrise. I look forward to a very interesting weekend with all 10 of us IBM CSC India 32 team members!
#ibmcsc india