This weekend, the Gardens by the bay celebrate their 5 year anniversary. For this, they planned a special show in the evening amongst other special events for this occasion. We went to the gardens early to enjoy some dinner there. This also allowed us to secure a good spot before the big croud of people arrives minutes before the start of the show.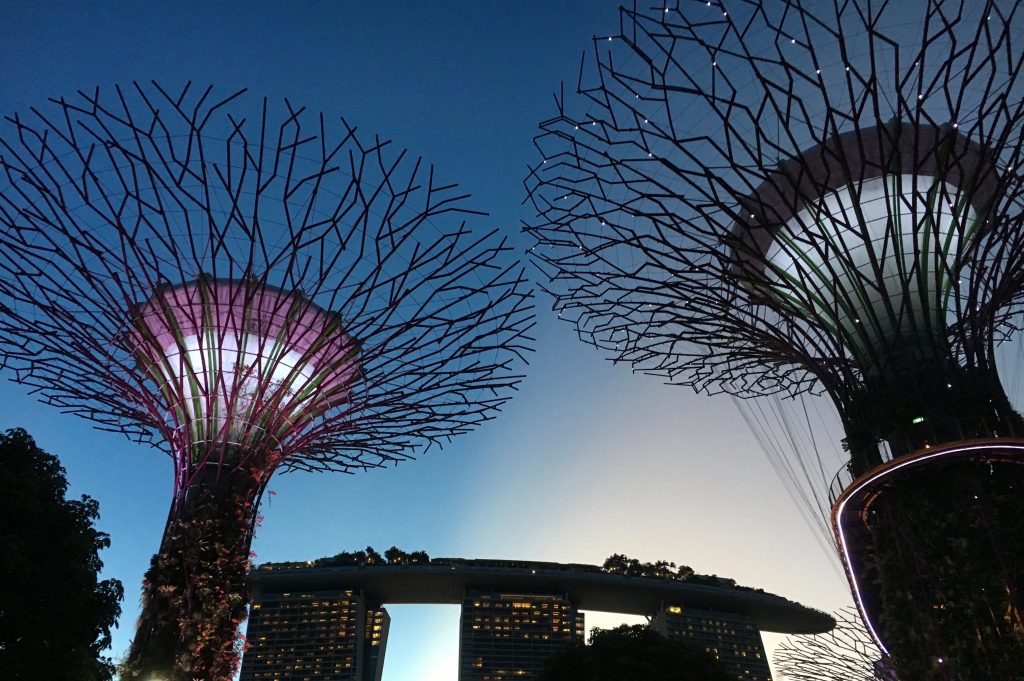 The gardens by the bay are great at sunset. As it gets darker, the supertrees start to light up smoothly. The view from below with the Marina Bay Sands (MBS) hotel in the back looks spectacular. A few minutes later, the show started. The theme was about a view back over the past 5 years. It finished with a squad of drones in the sky forming the figure five.
On the other side of the MBS, the new light show in the marina bay called Spectra was introduced. As this is about 300 meters away from the gardens, we decided to walk over to enjoy this show as well. The best place for this show is at the stairs in front of the shoppes of the Marina Bay. This was a spectacular show: The show plays with water, light and laser. For many elements, they create fine spray of water that serves as a screen to project the arts: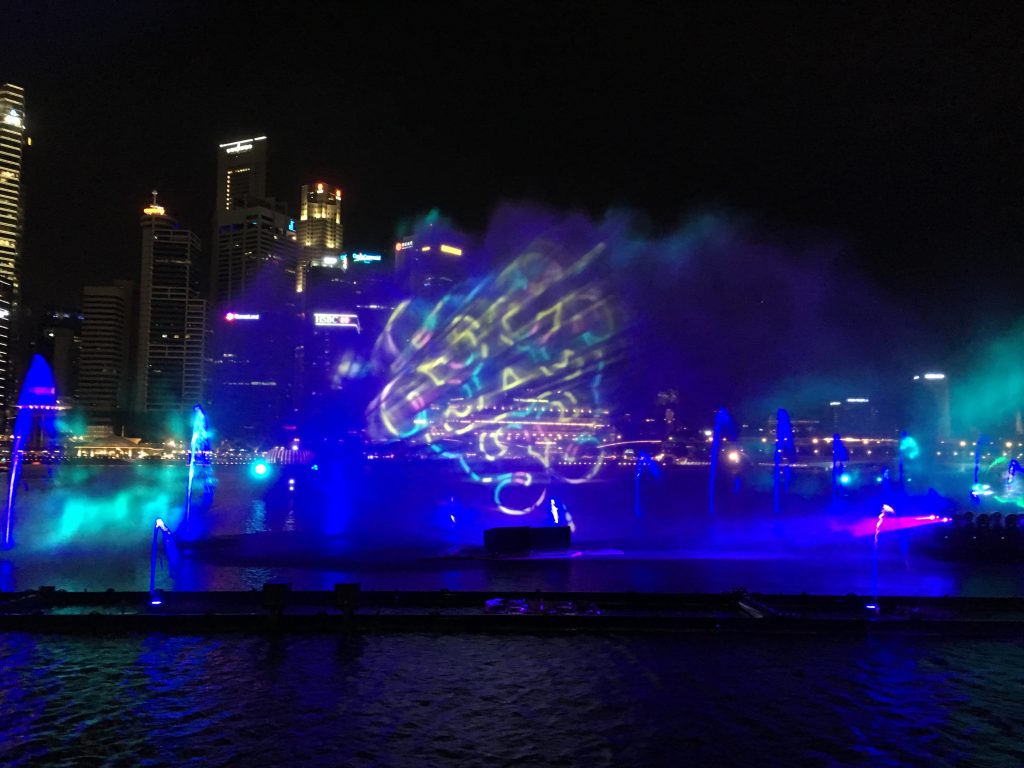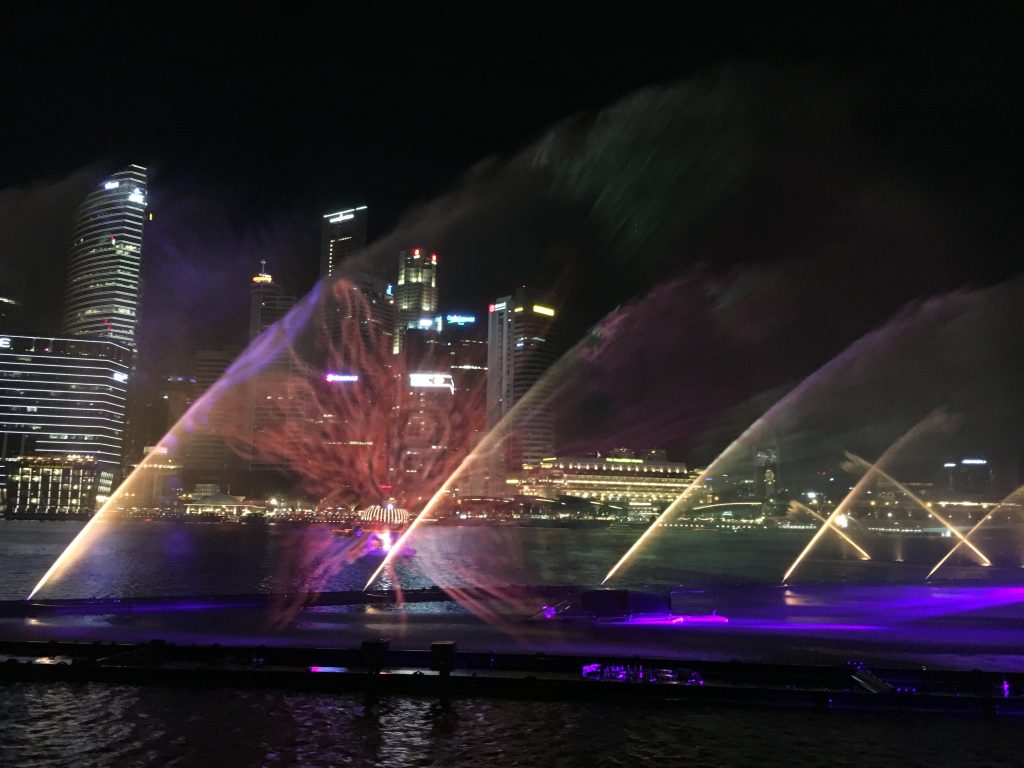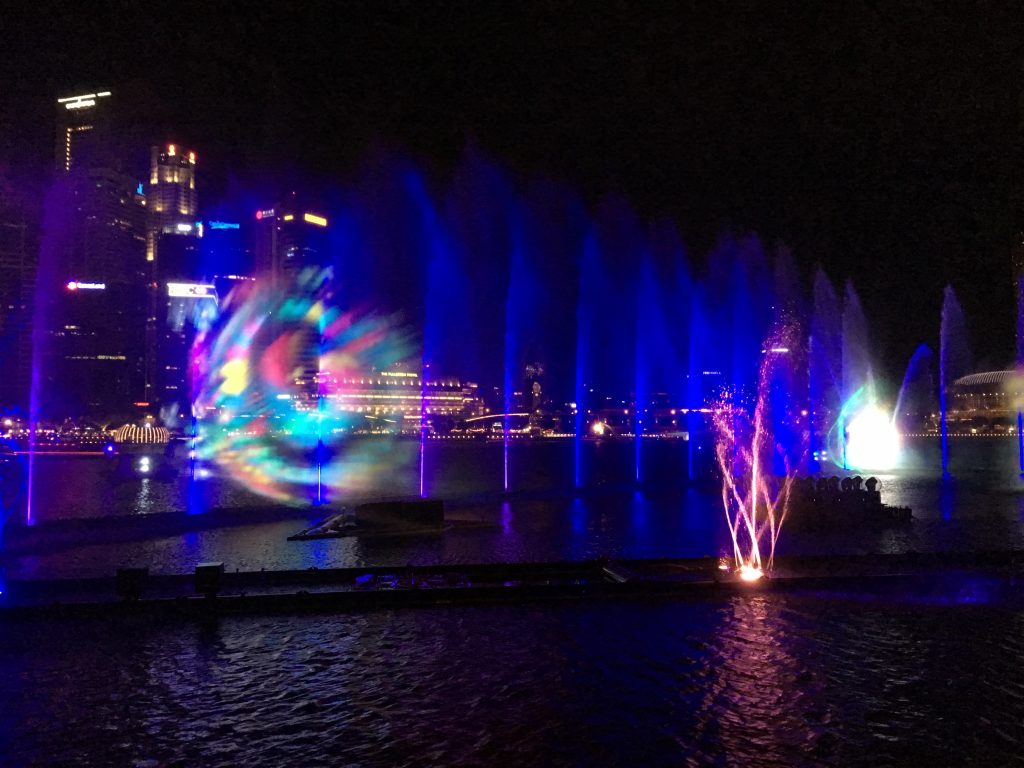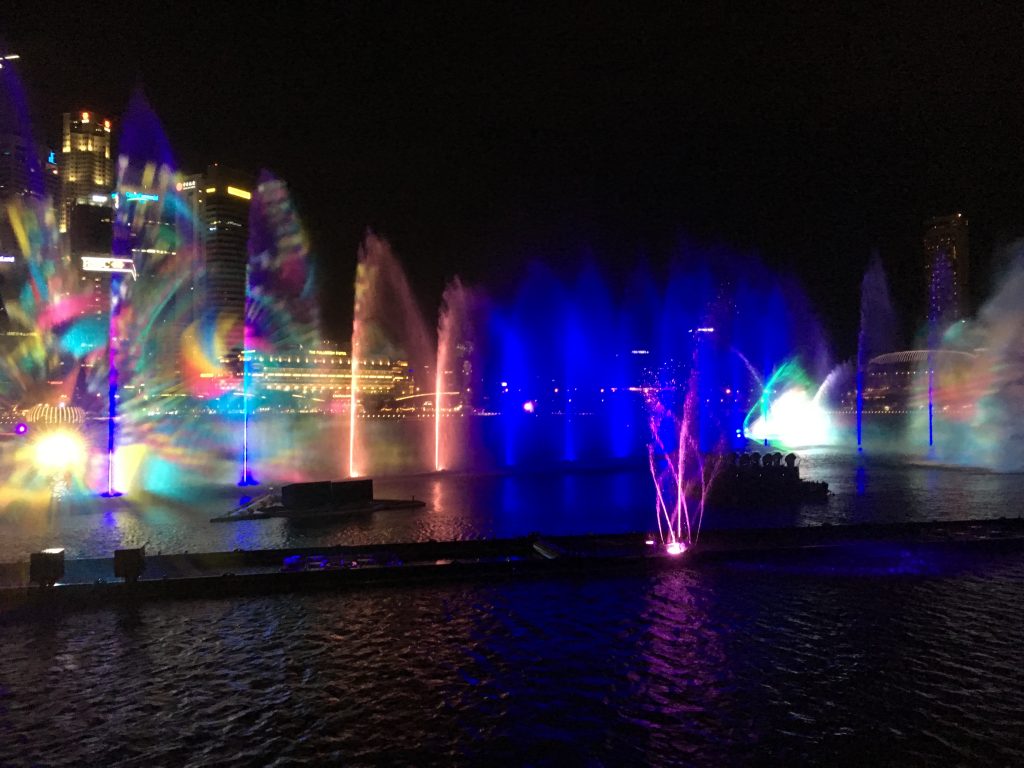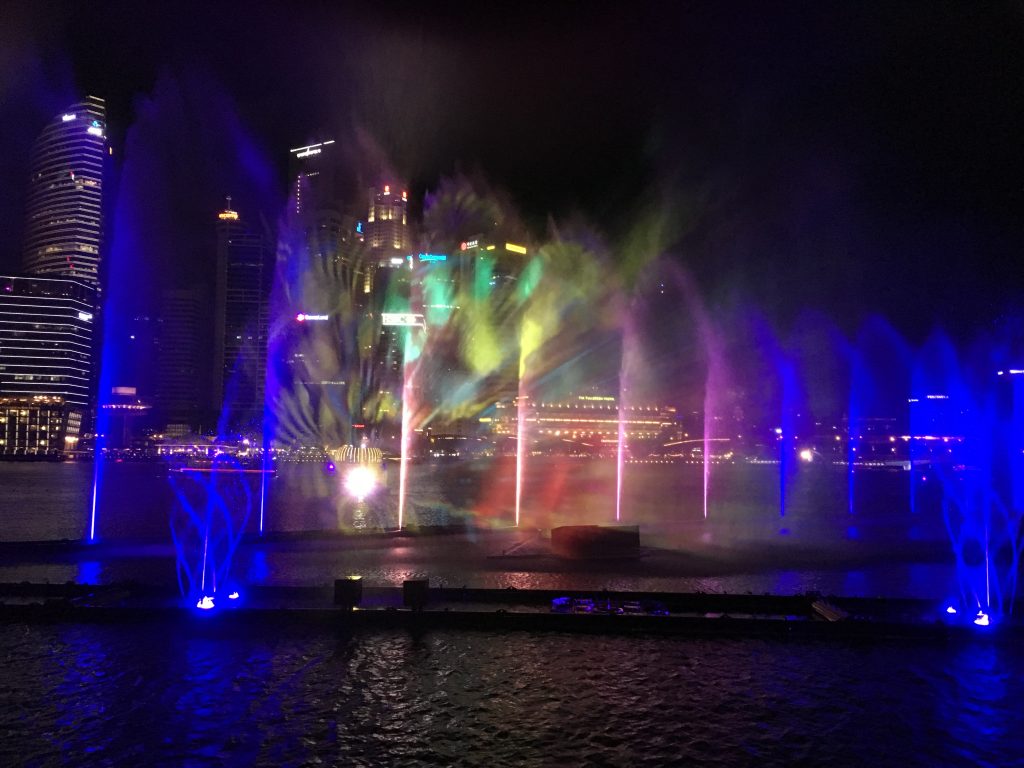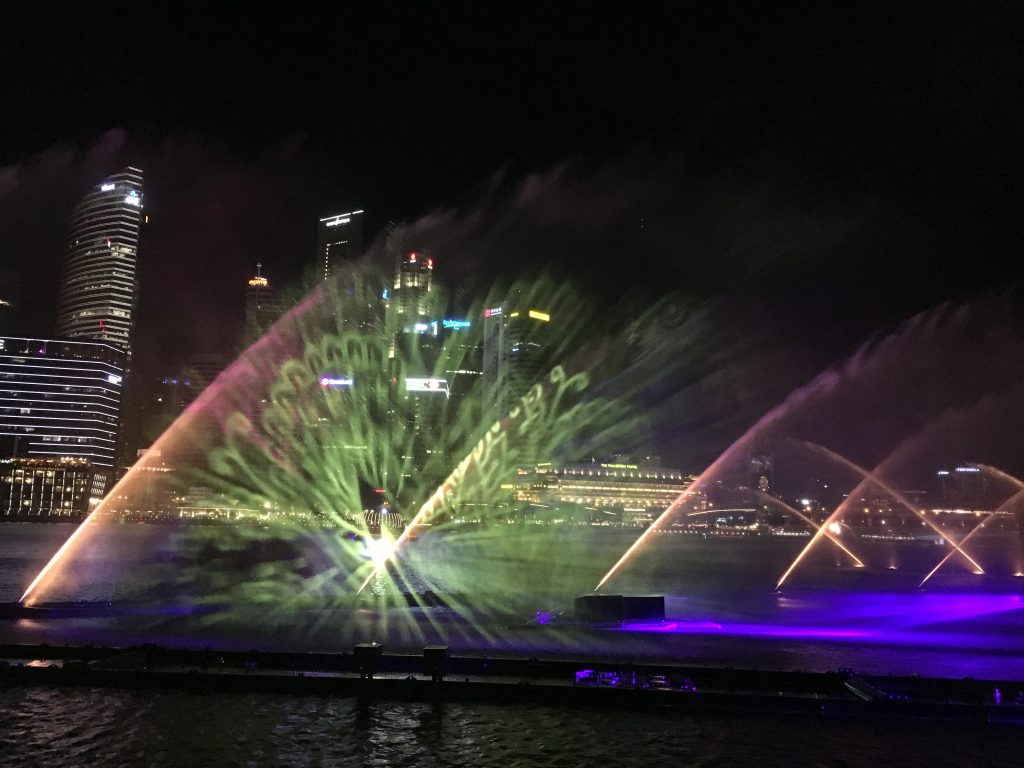 Together with great music, the show with downtown in the background was very impressive. To my understanding, this show is presented daily at 8pm and 9pm. A must see for everyone in town.
Also on this weekend, the Marina Bay Regatta takes place from June 1-4. There are 80 dragon boat clubs from all around the world participating on this event. This is the first time, that this event takes place in the bay. A spectacle we are going to watch today. While we walked to the MRT station, a big section of the bay was blocked. The security guys explained us that the blocking of the area was necessary for the Drone show which starts in 15 minutes… They blocked the area so that drones are not flying over spectators. So we decided to wait and enjoy yet another (unplanned) show. All of a sudden, a swarm of about 50 drones showed up high in the sky. The white lights of the drones gave the impression as an invasion from mars could take place… – Over the bay, they performed a 5 minute ballet, assembling for different figures using different colors of lights as well. A nice and beautiful surprise for the end of our event-rich evening around the Marina Bay.