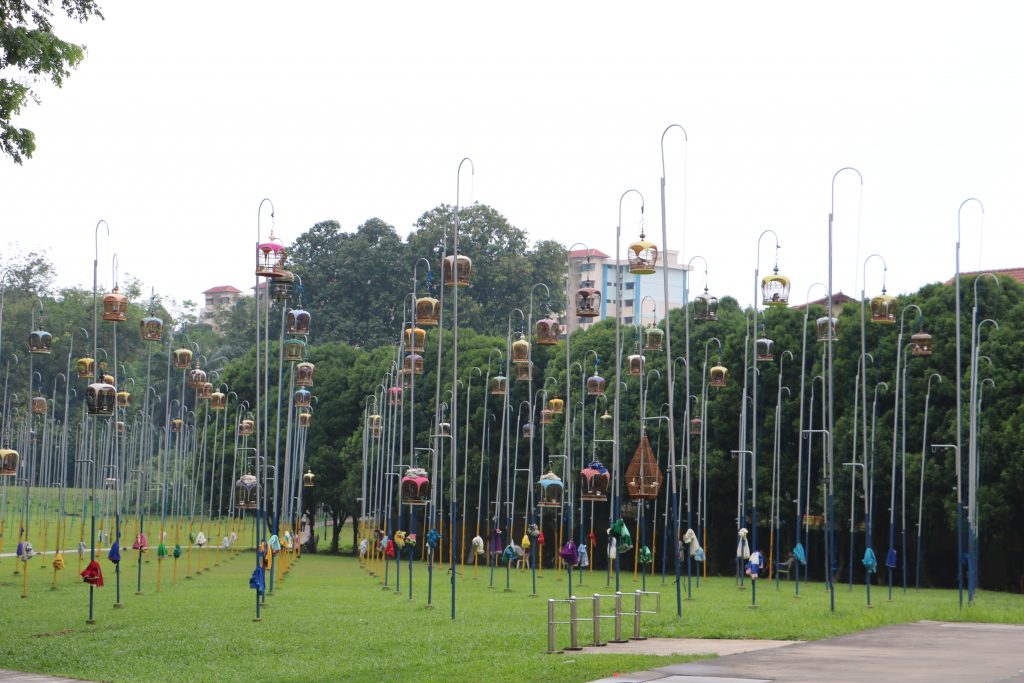 This is a special place in Singapore: The Kebun Baru Bird Singing Corner at And Mo Kio in the centre of the island. Located at the corner of a nice park, towering poles arise in a large area. Many of the poles have a bird cage hanging at a height of about 5 meters above ground.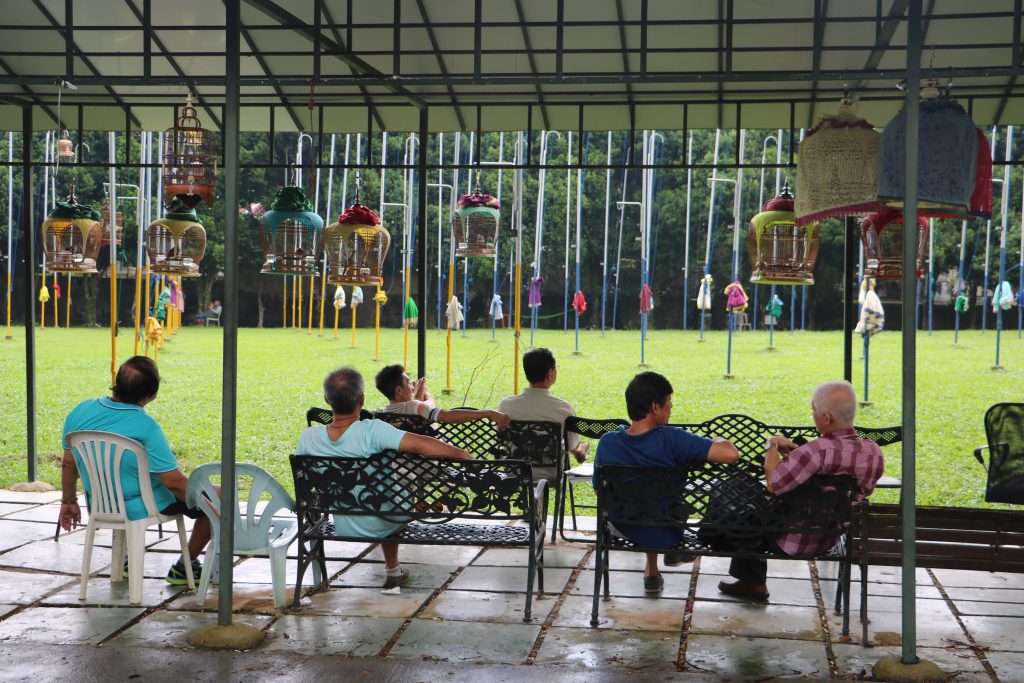 At the side of the park, you find some sheltered areas with space for additional birds in cages. Old retirees are a common sight here – coming early in the morning and gathering for a chat and coffee as their feathered friends sing together with their fellow species.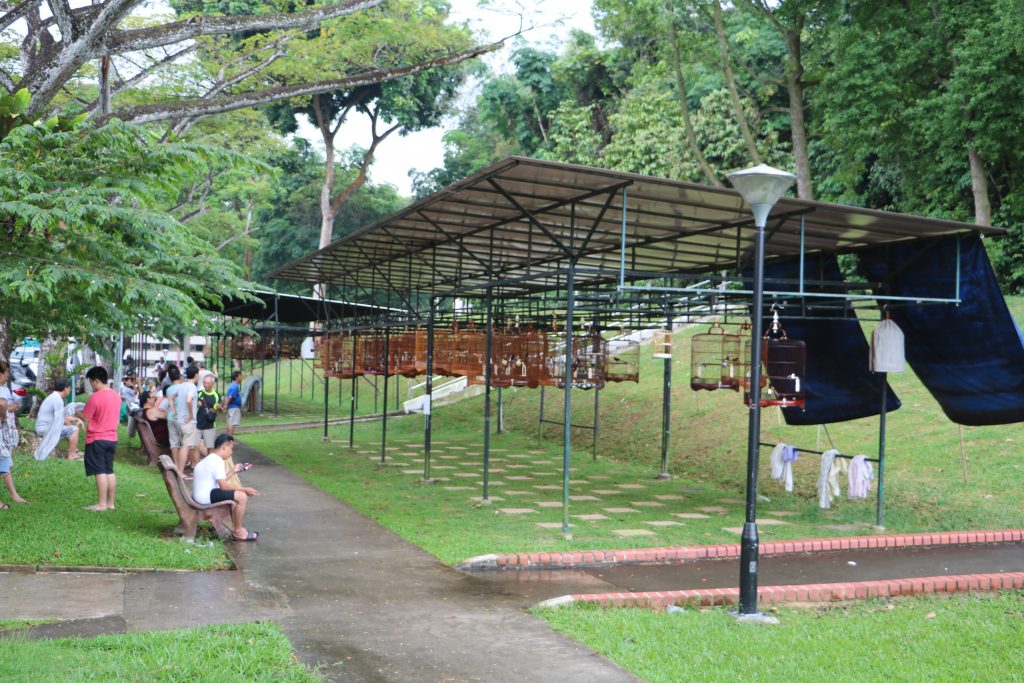 The more serious hobbyists will engage in friendly competition among each other, revelling in their love for the sport. Prized birds are valued at tens of thousands of dollars, and are judged in categories such as singing ability, liveliness, stamina and beauty.
It was a very calm and friendly atmosphere in this place. The tweeting  of the birds has a positive impact to your soul. The owners, some concentrated watching the birds, others sharing the latest with other owners seem to enjoy their Sunday morning in a relaxed atmosphere.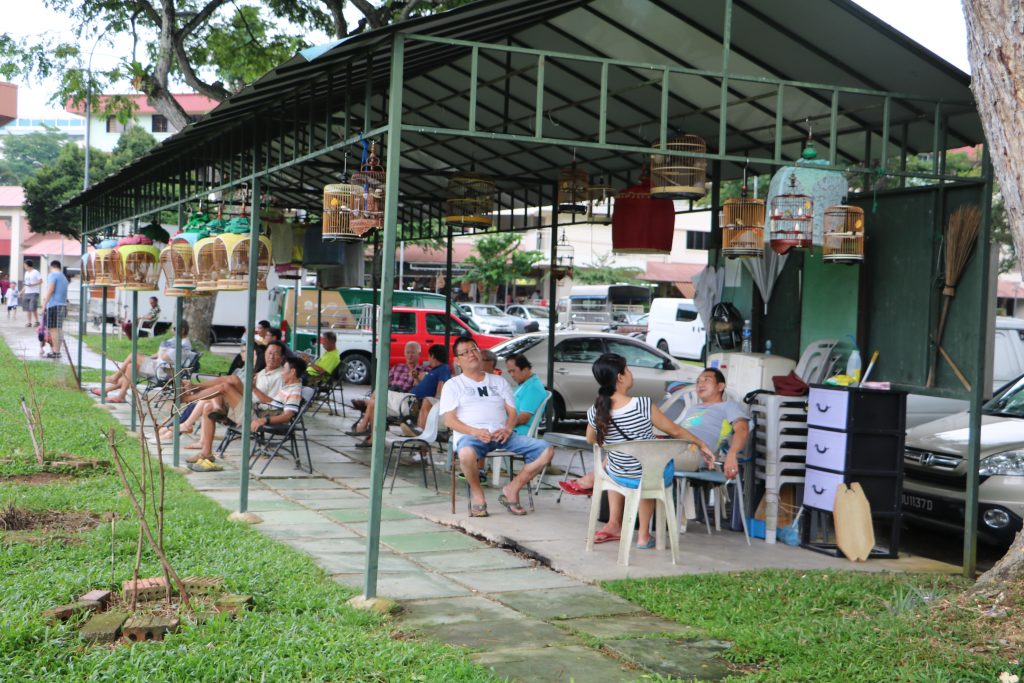 While we discovered the full area of the bird singing corner, an oriental pied-hornbill landed in a palm tree near the poles. As we are fascinated about these large birds (they are up to 60 cm long), we immediately moved over to this tree to see whether the hornbill is still there. And he was: As the palm tree had big fruits, the hornbill was busy eating one by one. It was fascinating, seeing how this bird with it's long beak was able to eat these big fruits.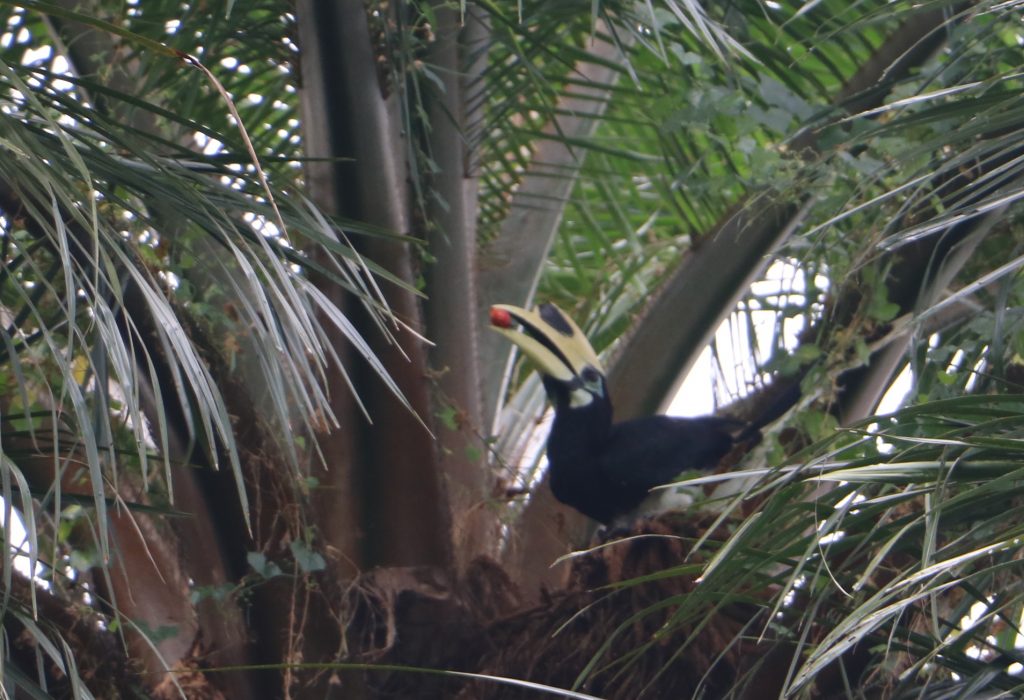 I was fascinated about the hornbill, trying to find the best position to take a nice photo from big lawn under the tree. With full concentration for the hornbill, I stepped into a 20 cm deep hole that served another animal as the entry to it's underground home. Luckily, the fall was not severe. I had no harm and the camera did not get damaged either. This allows me to continue discovering Singapore with my camera…