My CSC project nears the end. Yesterday afternoon, we ran the official closing presentation with 18 participants from CECOEDECON, VSO and IBM. Natasja and I explained the findings we discovered in the past 3 weeks and we recommended key success factors for their next 5 year strategy plan.
In the past few years, India made huge progress in it's industry and economy, confirming that it is an emerging country. This success is noticed world wide. While this is a good sign for the industrial and economical side of the country, international donors and charities read this signal to route donations away from India into other countries. Hence, traditional funding streams for indian NGOs are shrinking. This combined with additional moving patterns in politics, economy, social, technology and legal requires every NGO to prepare for change.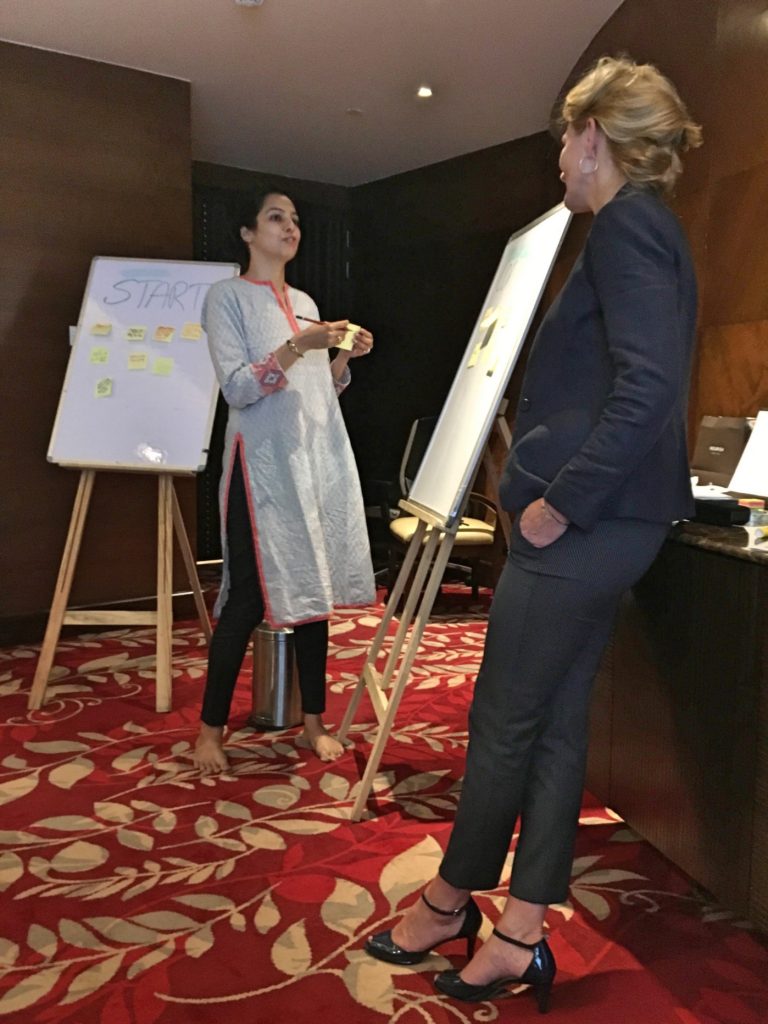 That's why we initiated this change process with a workshop for leading a transformation the same day after the final presentation. I had the impression that the call for change in our final presentation was understood. The workshop had a highly engaged participation. With the exercises we did, they created a lot of ideas how they personally play a role and foster a supporting climate in this process. The longer the workshop took place, the more opinions and ideas were brought up and generated more and more fun situations as well. Once more, I was very happy to see that a seat we planted did start to develop which was confirmed by their active participation.