At 3:10 am in the morning my plane landed in Jaipur. To me, such an arrival time is very unusual. I was told that in Jaipur, and other India cities, many international flights arrive during the night. I was surprised to see so many people at the airport arrivals, waiting for friends, family members or business partners. Amongst them, I was relieved to quickly identify a sign with my name. Satish from our local partner organisation provided me a warm welcome in Jaipur. He joined me on the transfer to the hotel, which was relatively quick: There were only a few cars in the street, the number of dogs and cows was almost higher at this time of the night but our driver was well used to surround all obstacles on the way. I was happy to enter my room and finally go to bed at 4ish in the morning.
However, the first night was very short. I was eager to join the team at 9:30 am to discover the city of Jaipur together. I was the last one of our team to arrive in Jaipur. Unfortunately, our team lost two team members. Johnny from China had to cancel due to a customer project and Wale from Nigeria had visa issues. He was promised a visa for September 27 which is almost the end of our 4 week assignment. I am sorry that Johnny and Wale can't make it as they both put a lot of energy into preparation work before the start of our trip.
After 12 weeks of preparations, having spoken to all members of the team on many phone calls, I finally had the opportunity to meet my team members face to face. This is always a special moment: You have an image of a person, based on a profile picture and the voice you hear over a long period of time. And then you finally see the person in front of you. Although this is the first time you meet face to face, you bond very quickly.
We were guided through the city of Jaipur, which is also known as the pink city. This is because of the color of the stone exclusively used for the construction of all the structures in today's old town. In 1876, the Prince of Wales and Queen Victoria visited India on a tour. Since pink denotes the color of hospitality, Maharaja Ram Singh of Jaipur painted the whole city pink in color to welcome the guests. The tradition has been sincerely followed by the residents who are now, by law, compelled to maintain the pink color.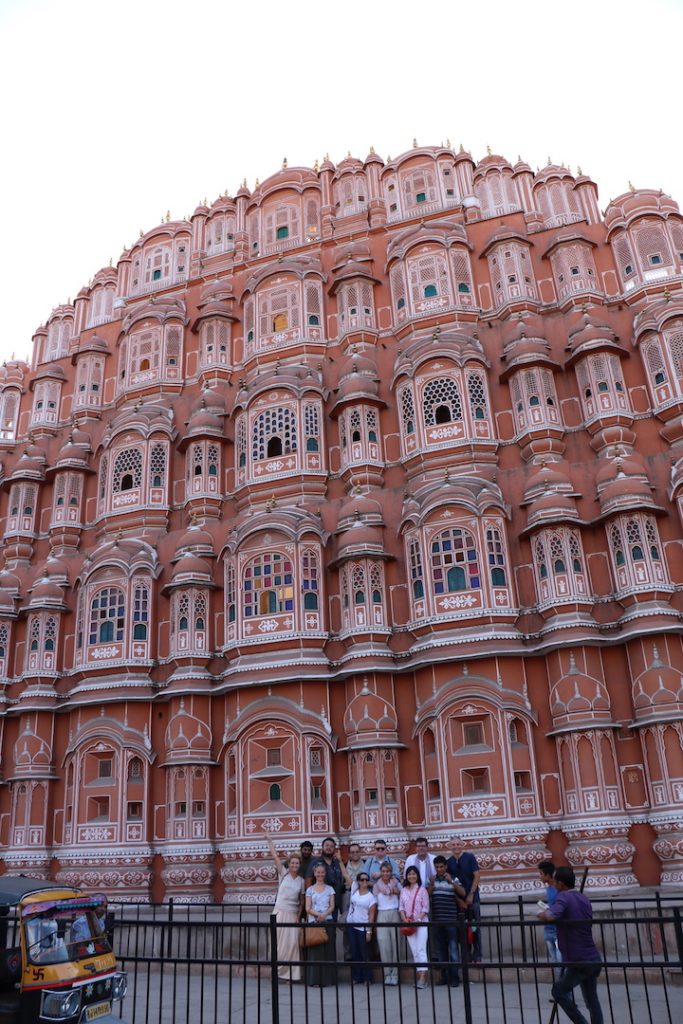 Indian streets are always noisy. Every driver uses it's horn in many situations. The streets are crowded with cars, busses, Tuk-Tuks (many of them are battery powered!), motorbikes, normal bikes, cows, horse carriages, etc. Motorised drivers regularly use the horn to indicate the vehicles in front of them that they are approaching from the back. It looks very chaotic and hectic. Everyone seems to be late. Therefore, all drivers in the streets take every single opportunity they see to come to their destination faster. Of course, there are rules – but no-one follows them, except the red lights. Interestingly, I have not yet seen any crash in the streets nor do the cars look damaged. They might have some scratches of passing objects too close but no big damages.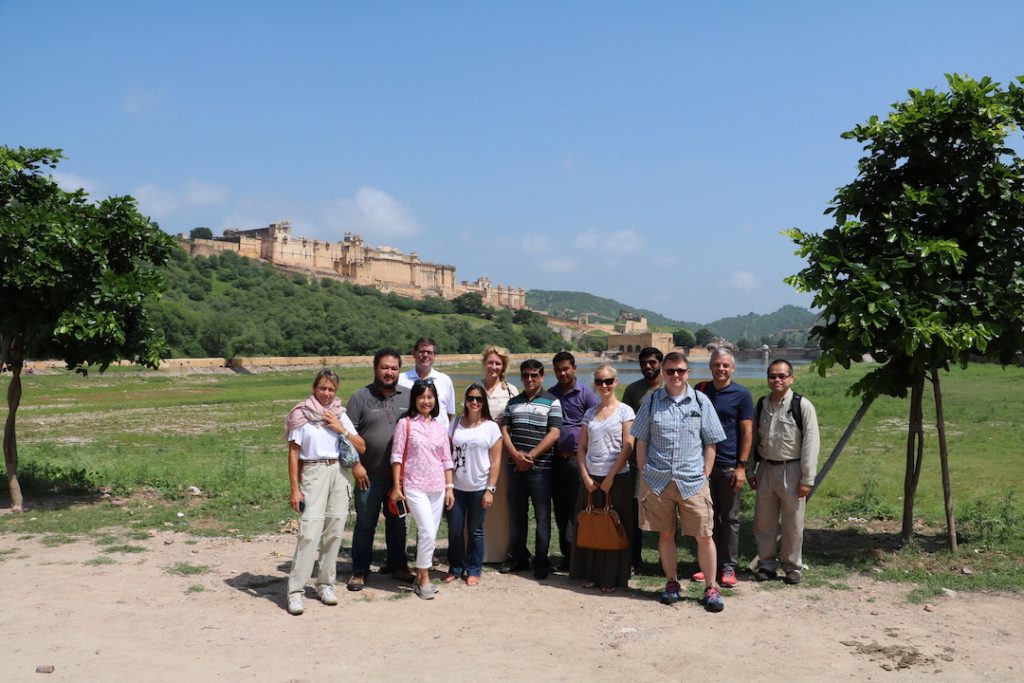 Our tour first started with Fort Amer, a few km outside of Jaipur, elevated in the mountains. This is a very impressing, huge location for a Maharaja and the full entourage, all made of sandstone. Totally unexpected, I learned that Jaipur has the largest "Jantar Mantar" which is a sundial with a precision of 2 seconds. The larger the sundial the more precision it provides. The park includes a number of different sundials which have a history back to the 18th century. We finished our tour walking up the Hawa Mahal, also known as the palace of winds.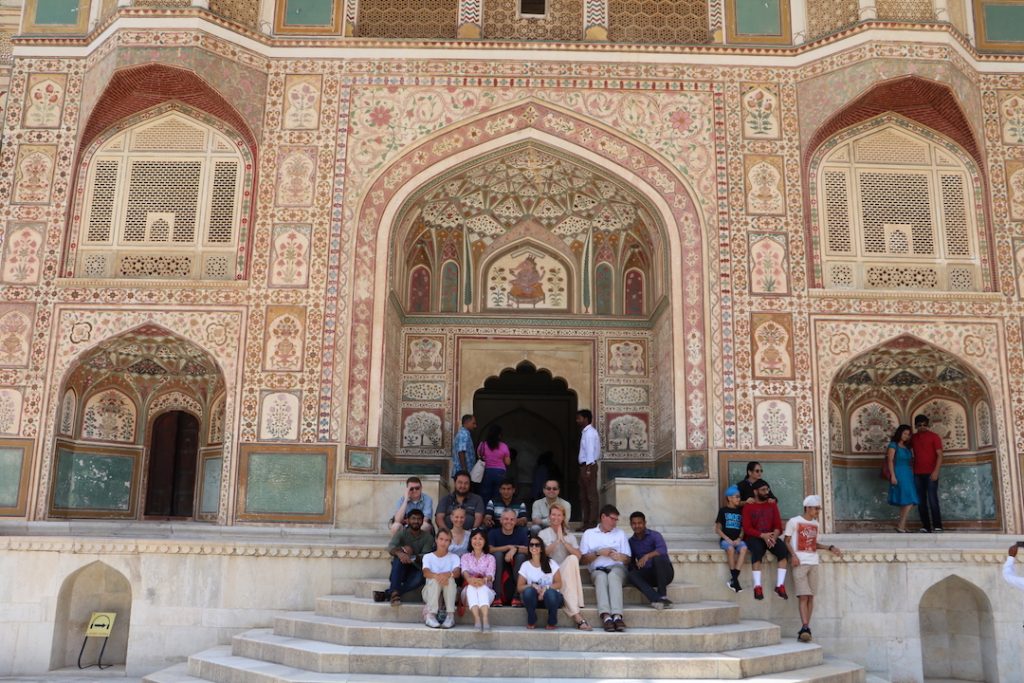 One thing I was very curious about my India experience was the local food and how I will like it from both a flavour and a spicy point of view. In this context, I also had a very positive start: The first Lunch and Dinner were delicious and surprisingly mild. My history of Indian cuisine I enjoyed in Europe is little and very different to what I have experienced in Jaipur on my first day. I wonder if this was coincidence… In any case, I will have plenty of opportunities to learn more about Indian cuisine and look forward to experience more!
This first day with my team for the next 4 weeks was very positive. I learned a lot more about my team and I look forward to work with them for this unique IBM Corporate Service Corps project in Jaipur.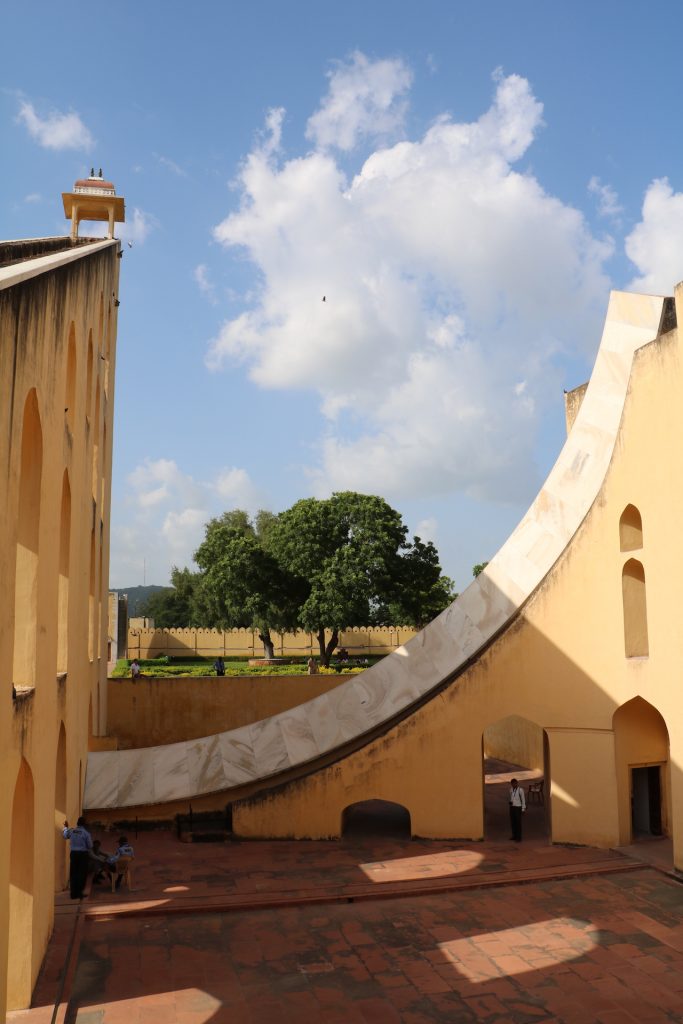 #ibmcsc india